There aren't many fine dining establishments in the 18th arrondissement for that special occasion. But they're there and Kim,  a Montmartroise for the last 7 years, shares her favourite places.
A guest post by Kim Laidlaw-Adrey
The 18th arrondissement in Paris is a vast and varied neighbourhood, and its diverse range of restaurants reflects its many facets: romantic spots, traditional places, bustling joints, local favourites, world food  – there's something for every appetite and every budget.
There is also an excellent selection of high-end restaurants for those occasions when you want to indulge or have something to celebrate. Here below are my top recommendations for fine dining in Montmartre.
Chamarré Montmartre
Smart cuisine d'auteur from chef Antoine Heerah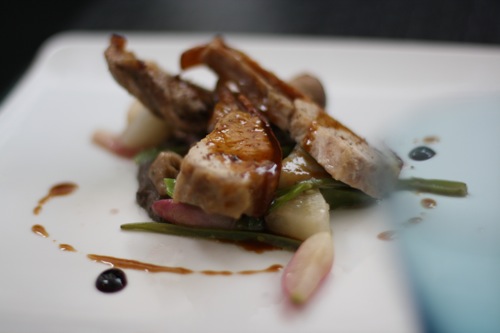 The decor might not be the dernier cri in interior design, but the setting is smart nonetheless and in the warmer months you can appreciate the beautiful terrace, perched on a quiet street high in Montmartre, in a plant-lined oasis of calm. The food is inventive, carefully prepared and prettily plated, and the service is top notch. Expect delicacies such as oyster tempura or langoustine tartare, depending on the season. Reasonably priced lunch menus (from €23) make this an accessible restaurant too, if you're looking for haute cuisine on a budget. Another bonus is that, unlike many high-end restaurants,  Le Chamarré Montmartre is open every day, throughout the year. Particularly handy if you're looking for a place to celebrate on a Monday during the summer holidays – we had our wedding lunch here on a Monday in August and I would recommend this restaurant whole-heartedly for a special occasion
Chamarré Montmartre , 52 Rue Lamarck 75018 Paris, 01 42 55 05 42
Guilo Guilo
Gastronomic Japanese food, prepared right in front of you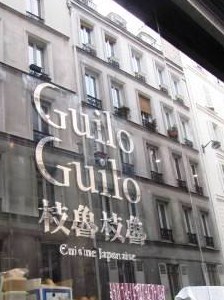 This small, sleek restaurant seats 20 or so diners at a black lacquered counter centred around the Guilo Guilo maestros who prepare your food before your very eyes. The seven course tasting menu varies seasonally and depending on the inspiration of chef Eiichi Edakuni, producing surprising an innovative delights which keep you "wowing" course after course. Expect to sample bite-size gems mixing European and Asian influences such as foie-gras maki. There is also a good drinks menu, featuring sparkling sake – perfect for a celebratory toast.  Book well in advance.
Guilo-Guilo, 8, rue Garreau 75018 Paris 01 42 54 23 92
Table d'Eugène
Carefully selected ingredients and a top-notch chef make for high-quality haute cuisine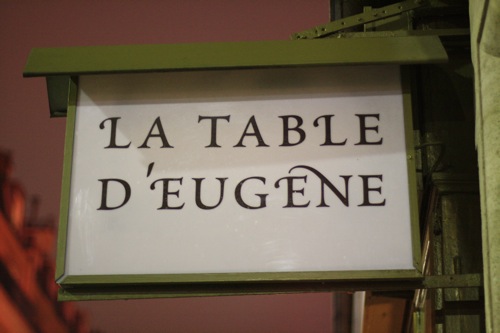 In gastronomic terms this is arguably the best table in the entire 18th arrondissement. Chef Geoffroy Maillard previously worked alongside star chef Eric Frechon at Le Bristol and is held in high esteem in gastronomic circles. The tiny, unassuming restaurant on a residential street on the 'other' side of the butte may not be very glamorous, but the understated decor and setting give centre stage to the haute cuisine, and what's more, you can sample the fare at relatively reasonable prices (set menus start at €27 for lunch and €35 for dinner). Maillard's cuisine focuses on carefully sourced, seasonal produce and his signature dish "cochon a la plancha", served with truffle risotto, uses pork selected from a farm in the South of France. There is also an excellent wine list featuring natural and biodynamic wines from independent producers.
Table d'Eugène, 18 rue Eugène Sue 75018 Paris, 01 42 55 61 64
La Mascotte
The place to go for a traditional lobster or oyster celebratory feast in Montmartre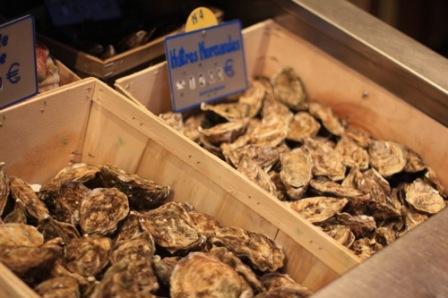 La Mascotte is a traditional French bistro on the bustling rue des Abesses. It may look like just an ordinary cafe from the outside, but past the bar is a classic dining room with impeccable white table linen, red-leather banquettes and art-deco wood panelled and mirrored walls. If you want to indulge in a seafood platter, fresh from Brittany, this is the place to do it in Montmartre.
La Mascotte, 52 rue des Abbesses 75018 Paris, 01 46 06 28 15
And of course after you dine in these fine establishments, make sure you go for a stroll in Montmartre, up the romantic stairways, through the ivy-covered streets, and to the Sacre Coeur where you can admire the view over Paris (and burn off a couple of calories on your way up).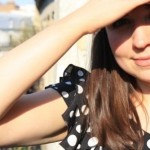 Kim Laidlaw-Adrey started in investment banking but decided to change tack to devote time to something she truly loved: Paris, the city in which she has lived since 2003. For the last couple of years, she has been keeping us up to date with what's happening in Paris on her blog I Heart Paris, as well as editing travel guides for publishers such as Dorling Kindersley and for the website www.gogoparis.com. With a Masters in History of Art and studies at L'Ecole du Louvre under her belt, she also writes reviews on art exhibitions in the capital.
Visiting Paris soon? Be your own guide!