There's a shiny apple on a pedestal in Paris
and it's not Steve Job's.
It's the Fourth Apple by Franck Scurti now to be seen in Place Clichy in the 9th district of Paris.
What used to stand on that same pedestal until 1942 was a bronze statue of Charles Fourier,  an influential French utopian philosopher who has been credited to have coined the word "feminism" in 1837.
During the war, the statue in his honour was taken down and melted by the enemy German occupiers to make more ammunition. The pedestal has been empty ever since, until January 2011.
What were the first three apples before this?
Franck Scurti explains:  the first apple was Eve's, the second that of Paris and Venus,  the third that of Newton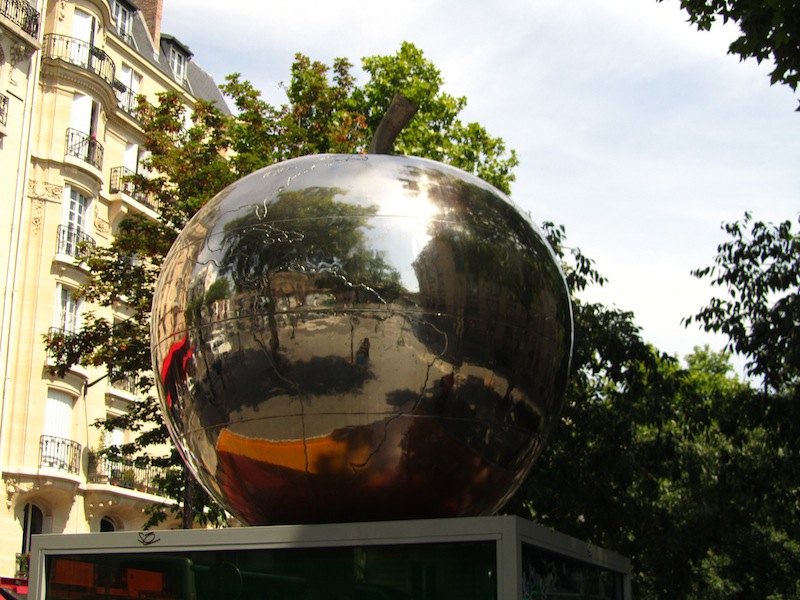 Why an apple to honour a utopian philosopher?
Fourier once said "the principle of harmony" dawned on him when he ended up paying a hundred times more for an apple in Paris than he would have had to in his native Besançon. It led him to mull  on the fundamental chaos in the mechanism of industrialisation.
Visiting Paris soon? Be your own guide!