Very recently, somebody asked for more recommendations for budget restaurants in Paris. "Please, not  French cuisine!" was the important condition. As I am also always on the look-out for exotic adventures when it comes to eating out in Paris, I asked Monique and Tom of Discover Paris if they could recommend some, if possible, in and around Montmartre. Below are some of their recommendations, a list that I personally will keep. (Les Majungais, expect me soon… for that Poulet au Coco!)
Paris' eating establishments are the perfect reflection of its multicultural population. Here are a few foreign (not French cuisine) restaurants that we recommend:
Armelle et Henri
Armelle et Henri in Montmartre has unique décor, friendly service, and quality food. We like their Belle Capresse preparation of chicken or pork – the marinade consists of coconut cream, curry, tomato, and basil. This Antillais/Guyanais restaurant has two interesting menu propositions – one for 15 Euros that consists of either an entrée and a main dish or a main dish and a dessert – and one for 25 Euros that consists of a three-course meal plus a glass of wine.
Armelle et Henri , 3 rue Audran 75018 Paris.Telephone: 01.42.52.36.97.  Metro: Blanche (Line 2) or Abbesses (Line 12).  Hours: Monday through Saturday from 7 PM
El Molino Villette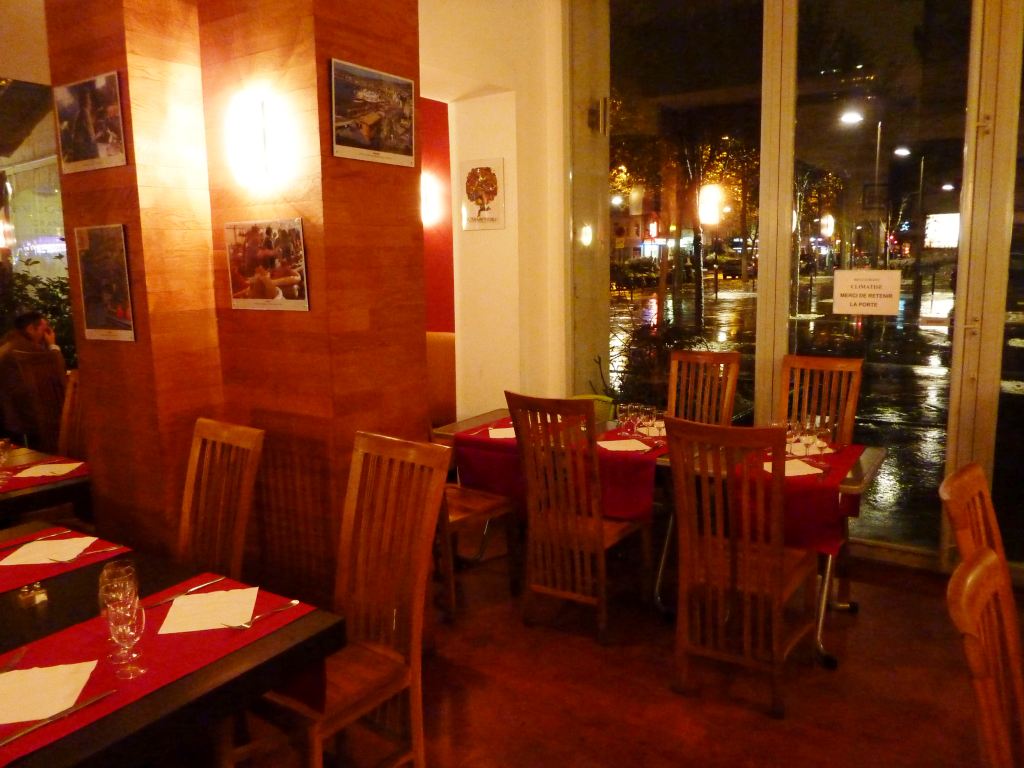 This 19th arrondissement Chilean restaurant is large and welcoming. There are numerous French dishes on the menu, but we suggest that you go for the Chilean specialties on the 20 Euro, three-course Menu Découvert.
For an additional five Euros, you can select anything from the menu except the beef dishes from Argentina. We loved the Chilean pot-au-feu and the chicken with honey and coriander seeds as main dishes!
There is an extensive wine list, including numerous selections from Chile and additional countries other than France. Note that wine is not included in the fixed-price menus.
Service is slow, but friendly.
El Molino Villette, 181 rue Jean Jaurès 75019 Paris, Tel: 01.42.03.09.57. Metro: Ourcq or Porte de Pantin (Line 5). Hours:  Monday through Saturday 11 AM to 1 AM
Les Majungais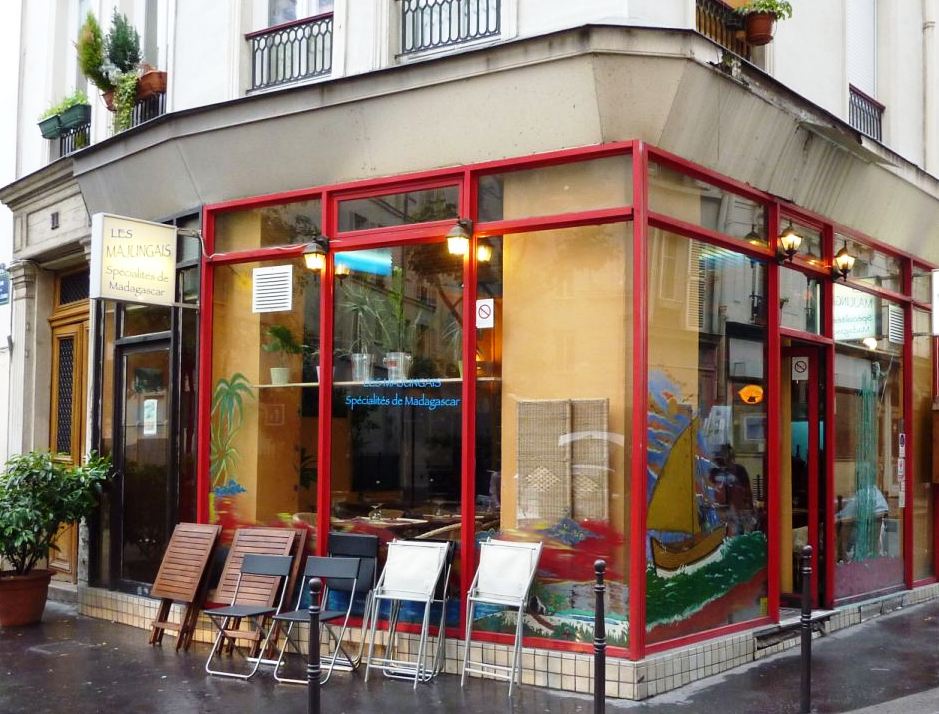 Located in the heart of the 10th arrondissement, the ambiance, the reception, and the cuisine of this Malagasy restaurant are remarkable!  The dining area of the restaurant is small; however the tables are well placed to provide ample space.
The restaurant proposes a three-course, fixed-price menu at 19.50 Euros (excluding wine).  Try the Poulet au coco, which is a serving of the back and thigh of chicken, all in a cream sauce flavored with coconut.  A mound of rice hidden under a coconut shell is served on the side.
Les Majungais, 11 cour des Petites-Ecuries 75010 Paris. Telephone: 01.47.70.55.76. Metro: Strasbourg Saint-Denis (Lines 4, 8, and 9) or Château d'Eau (Line 4). Hours: Monday to Friday 11:30 AM – 3:00 PM and 7:00 PM – 11:00 PM Saturday to Sunday 11:30 AM – 3:00 PM and 7:00 PM – 2:00 AM
Chez Loyo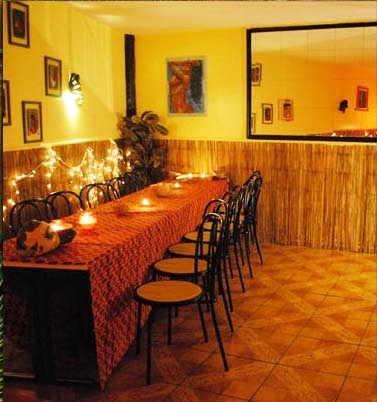 This restaurant was the runner-up for the coveted Marmite d'Or trophy for best Afro-Caribbean restaurant in Paris in 2010!  It is located on the north side of Montmartre hill, and serves up fabulous Reunionnais and African dishes in an intimate and convivial environment.
Most main courses cost less than 12 Euros.  We especially liked the poulet massalé (chicken drumstick and thigh prepared in a sauce made from ten spices) and the rougail saucisse (lean sausage prepared with tomato sauce).  Kitzi, from the Ivory Coast, is the charming proprietor and hostess.
Chez Loyo, 18 rue Bachelet 75018 Paris. Tel: 01.42.23.78.18. Metro: Lamarck-Caulaincourt (Line 12) or Château Rouge (Line 4). Hours: Tuesday through Saturday from 7 PM

Monique Y. Wells is a native of Houston, Texas and an 18-year resident of Paris.  She and her husband Tom Reeves are co-founders of Discover Paris! – Personalized Itineraries for Independent Travelers.  Monique is the creator of Discover Paris' Entrée to Black Paris tours and activities—including  self-guided Afro-centric itineraries and private, guided walking tours—for those wanting a new and exciting way to enrich their cultural appreciation of the City of Light
Visiting Paris soon? Be your own guide!