A guest post by Gail Boisclair
Paris! It is many people's romantic dream to come to the City of Light and live there. I, however, was never one of them. It was not 'love at first sight' for me with Paris – my heart did not pound, the sight of macarons did not bring a tear to my eye (wine and cheese, on the other hand, made me jump for joy and sit down to sample every sort).
I first came to Paris around 1990. I found the city beautiful, in terms of architecture and layout. And although I come from a big city too, I found it a bit too fast paced.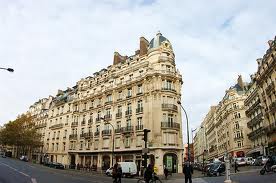 That was until I discovered Montmartre. I was enamoured with this "little village" – close enough to the hustle-bustle but far enough away to not notice it. The people were charming, the buildings had an air of nostalgia and, to add to the cliché, on my first visit, I came across a woman singing like 'La Môme'- Edith Piaf…That was truly the icing on the cake.
I left Paris shortly after and did not return until 2001, with my partner at the time (yes, brought to France by a Frenchman !) Prior to coming back to Paris, I showed him photos of my favourite places I had visited in Europe (I had a photo for each city).
When it came time to show him my photos of Paris, he was pleasantly surprised.  'Do you know where that is ?', he asked with great exuberance.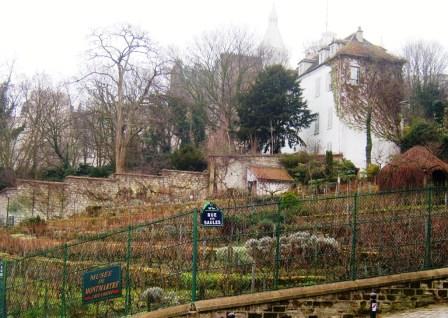 'Uh, Montmartre ?'
'That is on rue des Saules, by the street I used to live on !'
What were the chances of  THAT?
I told him that it was my favourite photo as it was the only area I really liked. Of course, upon moving here, that is where we lived and where I continue to live today with my daughter.
I have since 'learned' to love the rest of Paris but have to admit that it's difficult to get me to leave the 'quartier'. I live in a less touristy part of the city by the Mairie of the 18th (City Hall of the 18th). When I walk up my street to rue Ordener, within 3 minutes, I have a metro station, numerous bus stops, a wonderful market street on rue Duhesme/rue du Poteau, flower shops, cafés, restaurants, boutiques a go-go, my daughter's school and so many more things.
In the end, why leave the neighbourhood? There is everything I need and want (except for maybe BHV and Galeries Lafayette) on my doorstep.
For my 7 year old daughter, it's a dream- she walks down the street and the shop owners know her by  name; we go to the market and she scores treats wherever we go; even the people at my bank come out to talk with her and give her chocolates. It is truly like living in a village where people ask how you are and mean it.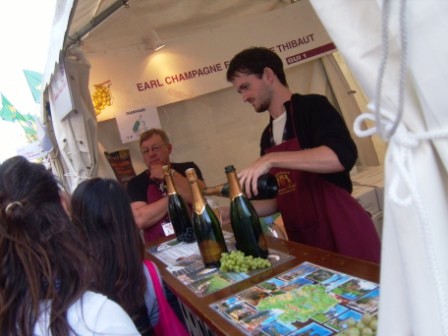 And it is always a good time to come to Montmartre :
January – Fête de la St Vincent/Fête de la Coquille St Jacques
February – Ecosse à Montmartre
March – Foulées du Tertre (running race)
April- Easter Egg Hunt
May-September – l'Esprit de Montmartre (open air theatre)
June – Fête de la Musique
October – Fête des Vendanges
November-December – Christmas markets and illuminations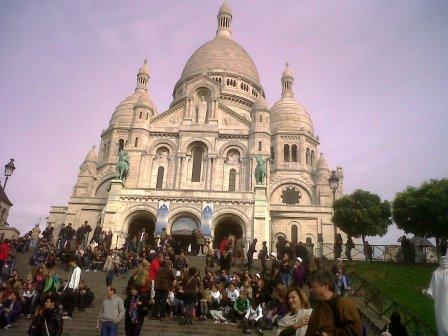 I cannot imagine another place being more charming and agreeable. Paris, or shall I say Montmartre, won my heart !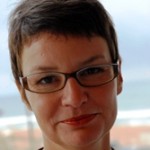 Gail Boisclair is owner/manager of PerfectlyParis & specialises in short term lets in the Montmartre area. Visit her website at www.perfectlyparis.com
Visiting Paris soon? Be your own guide!