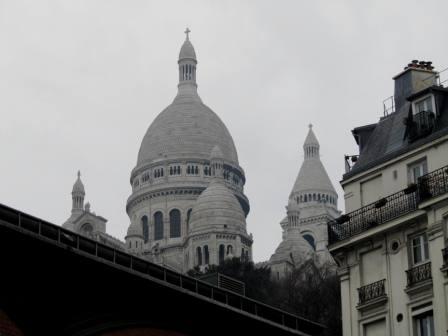 The Sacré Coeur Basilica is not as old as many visitors may assume – completed on the eve of WWI, it predates the great US skyscrapers by little more than a decade, and most US cities have quite a few buildings that are a good deal older.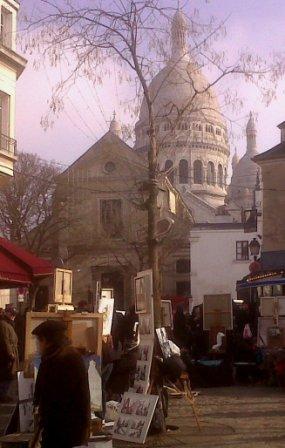 Sacré Coeur is essentially a product of the 19th century Cold Civil War, between those who thought the only fault of the Revolution was that it had not gone far enough and those who thought that it was all the work of the Devil.
The church was constructed by the latter group as a type of fortress on the highest hill in Paris, overlooking the City, in the aftermath of one of those revolts (1871) that did not quite reach the critical mass required for a full-blown "revolution". It was commissioned as a muscular symbol for the resurrection and resilience of the old order – and completed when this old order was about to ride into the sunset of history, never to return.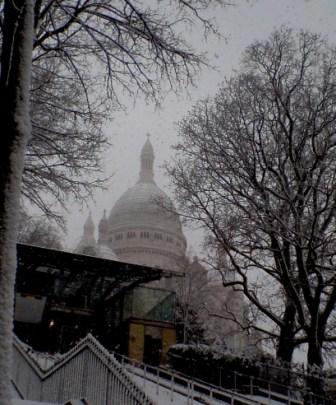 Its architectural style is probably best described as "eclectic", which is academia-speak for "a little bit of this, a little bit of that". Still, many people appear to think it's quite pretty, and you will find that the Sacre Coeur is mainly disliked by folks with a lot of – not always justified – pride in their own artistic tastes. Foremost among them Adolf Hitler, who summed up his opinion in a single word: "appalling"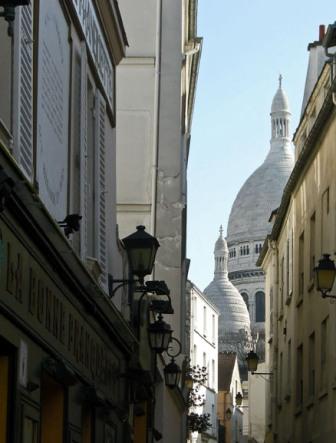 Visiting Paris soon? Be your own guide!