That's Dominique at Les Muses de Montmartre. You can forgive me the headline. Dominique is not only a very talented hairdresser but great fun and uber friendly too. Ever since he took over the salon of my former hairdresser, I've never looked anywhere else.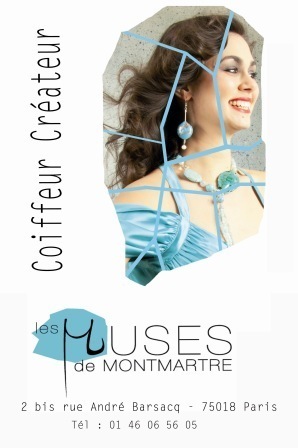 I'm not the only one to love him and appreciate his talents. His more than satisfied customers have agreed to leave a recommendation HERE. You can find him if you just google "meilleur coiffeur de Paris Montmartre." With no exception, all of my friends I recommended him to are all happily coming back.
He listens to what you want and does it to perfection. But let him advice you first. I once made the mistake of insisting on what I  wanted, only to go back to him a few days later to have my cut corrected as he had advised in the first place. (Yes, his cut is guaranteed to your satisfaction.)
Recently, he has started offering "lissage bresilien", a hair straightening method that will keep that hair as "far easter asian" straight for three months as after the treatment.  What more, his price for this service is very competitive. His rates are definitely competitive considering the quality of his work.
One day, he invited me to observe how the lissage bresilien is done on a head of unruly curly hair.  Here are some photos to illustrate what he can do:
BEFORE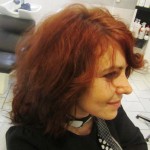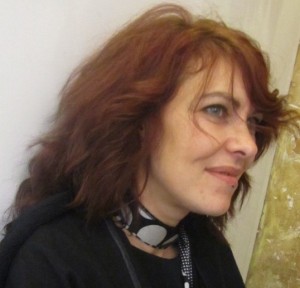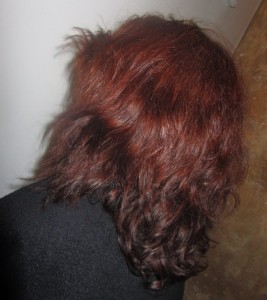 AFTER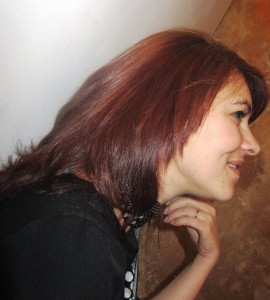 Dominique's clients are very loyal. He has several who have moved out of Paris but make that extra trip back for their haircut or hair treatment or at least travel from the other corner of Paris to Montmartre. His lady clients inevitably recommend him to their spouses and boyfriends too.
But hey, don't take my word for it. You Parisian ladies can always try the best hairdresser in Montmartre. Check him out!
Visiting Paris soon? Be your own guide!